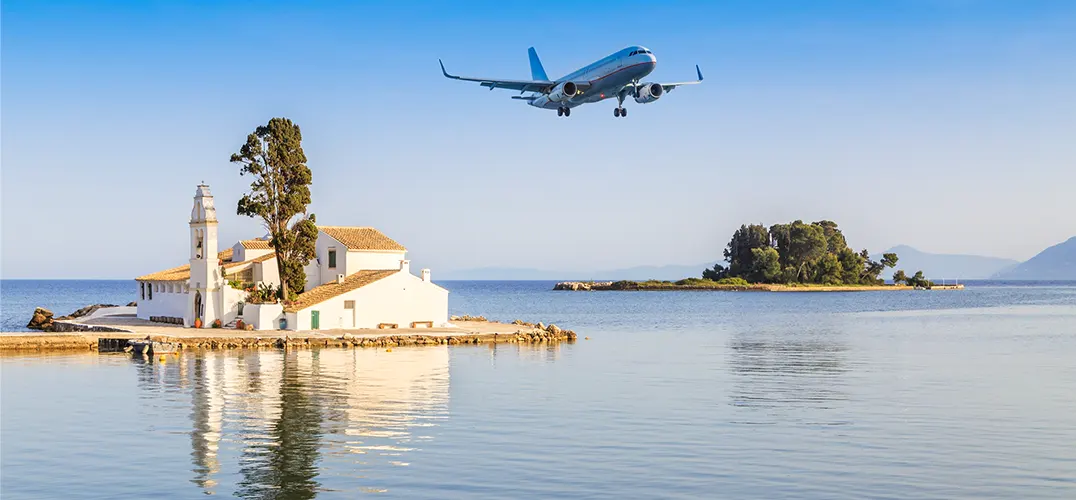 Corfu International Airport: Your Gateway to the Greek Island Paradise
Corfu International Airport, also known as Ioannis Kapodistrias International Airport, is the main airport on the Greek island of Corfu. It is named after Ioannis Kapodistrias, a diplomat and the first Governor of Greece. The airport serves as the gateway for millions of tourists who come to explore the island's natural beauty, rich history, and vibrant culture.
Location and Facilities
Corfu International Airport is located on the eastern side of the island, just 3 kilometers from the city center of Corfu. It is a modern and well-equipped airport, with a single terminal building that was recently renovated and expanded to handle the growing number of passengers. The airport has all the facilities that travelers need, including shops, restaurants, cafes, car rental companies, and a VIP lounge.
Flights and Airlines
Corfu International Airport offers a wide range of flights to various European destinations. Airlines that serve the airport include Aegean Airlines, Ryanair, easyJet, British Airways, and TUI Airways, among others. Direct flights are available to cities such as London, Amsterdam, Berlin, Frankfurt, Vienna, and Moscow, among others.
Passenger Traffic
Corfu International Airport is one of the busiest airports in Greece, with over 3.2 million passengers passing through its gates in 2019. The airport is busiest during the summer months, when tourists flock to the island to enjoy the warm weather, stunning beaches, and lively nightlife.
Transportation
Transportation options are plentiful at Corfu International Airport. Taxis are readily available outside the terminal building, and the journey to the city center takes just a few minutes. Buses are also available and offer a more affordable option for travelers. Car rental companies are located in the arrivals hall of the terminal building, and renting a car is a great way to explore the island at your own pace.
Conclusion
Corfu International Airport is the perfect gateway to the Greek island paradise. With its modern facilities, numerous flight options, and convenient location, it offers a hassle-free travel experience to visitors from around the world. Whether you're coming to Corfu to soak up the sun on its beaches, explore its historic sites, or indulge in its delicious cuisine, Corfu International Airport is the place to start your journey.
---